Hi.  I'm Dominic. Or Dom, as most call me.
The Dominator. The Movie Guy. Video Dom. DVD Dom. Dr. Dom. Dommers.
I've gone by many names among my myriad pop culture tribes. Almost ten years into the film and entertainment business, and I still adopt new monikers. It's cool. I'm flexible that way.
Statistically, you are likely to have read at least one of about a thousand pieces I've written online since 2008, or in newspapers in the 90s, or even heard me on the radio if you lived anywhere along the Quebec-Vermont border, back in an age where walls between neighboring borders weren't such a hot topic in the news.
Otherwise, you may have seen me exploring Toronto, my adoptive city full of culture, diversity and, yes, pop culture entertainment.
After years in the industry, writing for several websites and making my mark on the local industry, I decided to take some time off and regroup, thinking of the best way to contribute to the gargantuan beast that is the interwebs and all of its geeky goodness, while still plotting an easier, more manageable means to indulge you with my cinematic-televised-graphic-novelized acumen on a regular basis. A means by which I could both indulge my pathological need to share insight into pop culture, while respecting that you are also busy running your own lives, not necessarily having a few free hours each day to engage in some of my thousand-word plus pondering on the latest action flick or bloated blockbuster.
That's when it dawned on me. How can I, Da Domster, manage to keep you informed, entertained and save you some time of your own by letting you know what to watch, read or play, and what not to?
The solution?
SKIP IT OR LOVE IT.
Mind you, it wouldn't be so black and white, or as my new logo suggests, red or yellow (and burgundy….and white…it's a REALLY cool logo, more on that in a bit.)
By using some laser-like focus on specific releases of the day (by way of the occasional trips to way back, since older stuff also rocks the ages), I can at least let you know if your precious time is being wasted on some ill-conceived project, or if you're seriously missing out on some entertainment gold.
With some awesome assistance from a few members of my local think tank, I've devised my own rating, though you, the reader, will also be able to pitch in with an at par Star Rating.
As for my personal gradient, from best to worst, it shall go as follows: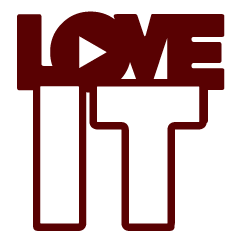 THE BEST OF THE BEST. YOU'D BE A DAMN FOOL NOT TO PARTAKE OF THIS MYSTICAL GOLD FOR THE POP CULTURE AGES. SEE THIS NOW, OR EVIL HAS WON. (Also equivalent to a 5 out of 5.)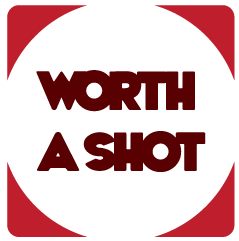 ALSO GREAT, WITH A FEW WEE BLEMISHES. NOBODY'S PERFECT, THIS COULD HAVE BEEN A TOP GRADE, BUT STILL NEEDS A FEW TWEAKS TO ITS STORY, OR PLOT, OR DIRECTION, OR WHAT NOT. STILL PRETTY AWESOME, THOUGH. (4 out of 5 for y'all.)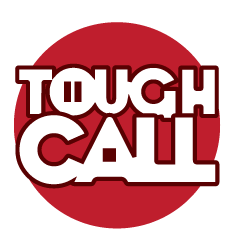 HEY, NOT TOO SHABBY, BUT HAS SOME ISSUES. THIS FILM/TV SHOW/COMIC BOOK/NOVEL/VIDEO GAME/INSERT POP CULTURE ITEM HERE, HAS AN UNCANNY BALANCE OF BOTH GREAT AND NOT SO GREAT ASPECTS, WHICH WILL NO DOUBT BE DISCUSSED AT LENGTH. (AKA The 2.5 to 3 out of 5 range, hence the TOUGH part.)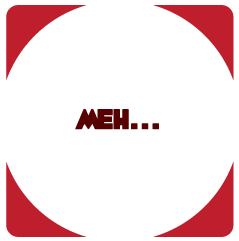 NEED I SAY MORE. LIMP NOODLE, WOULDA/SHOULDA/COULDA, WEIGHING HEAVILY ON THE NEGATIVE SIDE, A FEW GOOD NUGGETS DROWNING IN A LARGE PUDDLE OF PROBLEMATIC FAILURE. SEND HELP. (2 out of 5)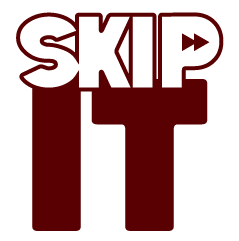 FOR THE LOVE OF ALL THAT IS PARADOXICALLY BOTH HOLY AND UNHOLY, WHY WOULD YOU SPEND YOUR FREE TIME SAMPLING THIS??? ALLOW ME TO SHIELD YOU FROM THE UN-AWESOMENESS INCARNATE THAT IS THIS ROCK BOTTOM LEVEL OF IMPURITY AND POP CULTURE WRECKAGE. (1 out of 1. May the gods help your poor eyes and ears for the experience.)
What Can You Expect From This Site?
Since I'm always keen on sampling not just from column A, but also B,C,D and E, expect pieces on theatrical releases, home video product, fiction and non-fiction hardcover and paperback pieces, glorious and inventive graphic novels and last but not least, a few thoughts on the latest music and video games. A well rounded potpourri of media, if you will.
Add to this the frequent blurb on the latest entertainment news, some heartfelt tributes to artists lost to us, a few interviews here and there and a constant hunt for the newest and coolest teasers and trailers, and you've got a recipe for your simple, yet effective daily stop for the vital info you need to get a well balanced diet of your pop culture feed.
Some of you may have enjoyed discussing my many pieces from either the now-apparently defunct Suite101.com or the more recent foray into the medium, Pop Culture Landscape. Here at Skip It Or Love It, we're not just looking to condense and simplify. We're looking to tailor an informed opinion to your daily life, without the need to spend half an hour debating whether or not to go out to a crowded cineplex or bookstore to enjoy your guilty brain food.
So join me, won't you?
This site, very much like the 1980s Knight Industries Two Thousand (or KITT, to you Knight Rider noobs), comes with a plethora of great tools to help you contribute. You have the comments section (mediated, natch, we don"t like hate speech or spam content), a means to rate your thoughts on said item, not to mention the ALL IMPORTANT aspect of the web, the mighty ability to share these pieces with your friends, family and beloved pets.
Verily, there's no substitute for excellent word of mouth. You like what you're reading? Please, tell others. Have them tell others. This is how good triumphs over evil. How the girl meets the guy. How Harry ends up with Sally. But I digress.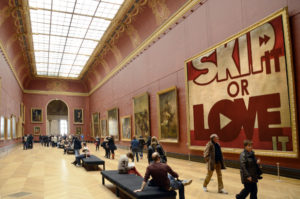 Before I go, I insist on giving credit where credit is due. This site couldn't exist without the following souls whose time, effort and generosity made every step of this new, exciting endeavor come true:
James Duncan, a trusted friend whose gift for graphics of all sort not only shine on this page, but also his own. I strongly urge you, no, I absolutely INSIST you check out his daily strips and excellent related merch by clicking on his name in bold.
Sean Lehane, erudite thinker and pundit, also a master of the internet and its intricate coding, a man who can put both Neo AND Morpheus to shame with his kung-fu. Finding new ways to make my words shine on your blinky screen, he is a friend and gentleman both.
Pascal Guay, webmaster extraordinaire whose Jedi skills rival that of Sean's. Also, Pascal's home base has been my internet home going back to the earliest days of the Pop Culture Landscape Era (2011-2016), very much like his brother Nick was my video store home in a much more physical manner for the latter part of the 90s. Merci, mon ami.
Tim Maclean and Richie Favalaro, podcasters, comedians, entertainment personalities both, sounding boards and fellow geeks who never hesitated to encourage my maddest plans or my cleverest ideas, no matter how far-fetched. They helped in my conceiving this site, without realizing the level of their input. I am in your debt. Geek on, brothers. Nanuu nanuu.
Toronto entertainment staples Teri Hart, Richard Crouse, Norm Wilner, Jim Slotek, Dave Voigt, Kirk Haviland, Chris Alexander, Phil Brown, Adam Nayman and countless others who urged me on when I thought the cards were down. Thanks for believing in me still. I'll make you proud.
Finally and by no means the least (much the opposite), my incredibly beautiful, intelligent and outrageously funny wife Naomi Szeben, whose book review musings you'll also be sampling on this site. Her consistent encouragement, support and cheerleading gives me daily cause for celebration. The one woman who can still quote Mary Jane Watson and win me over again and again. I love you, always and forever. Come with me and be my love and together we shall a new thing prove. Every day.
What do you say we take this puppy for a spin…are you with me? I double dare ya.
Comments welcome below.
Welcome to SKIP IT OR LOVE IT.
Your friend and internet pop culture guide,
Dominic Messier