Review by Naomi Szeben, Resident Book Critic and Editor
One of two fads that flared up in the last year were the Instant Pot, the popular Canadian-built device that made home cooking rapid, fashionable and even fun. The second craze was for the Danish concept of "Hygge" (pronounced 'hoo-gah.')
Translating loosely into 'cozy' or enjoying the pleasures of a warm atmosphere and good company, hygge was made the Oxford Dictionary's Word of the Year in 2016, with non-Danes starting to embrace the concept shortly thereafter.
There's something innately hygge about autumn that makes us want to curl up at home, wrap ourselves in a blanket and be as cozy as possible – but with the least amount of effort. After the oppressive heat of the past summer, the comfort of autumn is most welcome. Therefore, put your feet up, bring your family together and enjoy these two reads that bring out the best of the fall season.
With the days getting shorter and the coming sense of a pronounced chill in the air, Autumn can be the ideal time to explore the Danish philosophy and esthetics of Hygge living. It can mean hot cocoa with marshmallows, enjoying a slow-cooked stew with family, it can also mean soft, wooly socks or just reading by the fireplace.
Hygge The Danish Art of Happiness by author Marie Tourell Søderberg is a great visual reference for those seeking to make their heart and hearth more Scandinavian.
Søderberg mixes wit and wisdom when imparting cultural notes to recipes and atmosphere. The design tips are simple and affordable, like the use of string lights for diffused lighting in a living room. Using her instructions, even those who don't have fireplaces or family heirlooms can still find the key to creating a comfortable home nest.
Some classic Danish recipes add to the charm of the book, and in the true spirit of Hygge, they appear easy to make, and don't require a great deal of time in the kitchen. This leaves Hygge-enthusiasts free to enjoy their hobbies, and/or the company of cherished friends.
Some of the recipes found in Hygge, The Danish Art of Happiness can be easily modified for the next fall-themed book: The Essential Instant Pot Cookbook, Fresh and Foolproof Recipes for Your Electric Pressure Cooker, by Coco Morante.  Hyggeligt dishes like stews, soups and even breakfast staples like oats, can be made in minutes in an Instant Pot. Even Thanksgiving turkey with gravy makes an appearance in this book.
It's not all soups and stews with The Essential Instant Pot Cookbook: Morante is careful to give some more haute-cuisine options like as poached pears, Meyer Lemon Ricotta Cheesecake and several other recipes.
For those who seek more time away from the kitchen or are just looking to get started with their Instant Pot, Morante's cookbook is an elegant solution that meets Hygge-lovers and time savers alike.
Verdict on The Essential Instant Pot Cookbook: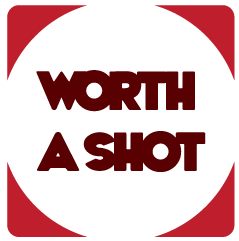 Verdict on Hygge, The Danish Art of Happiness: